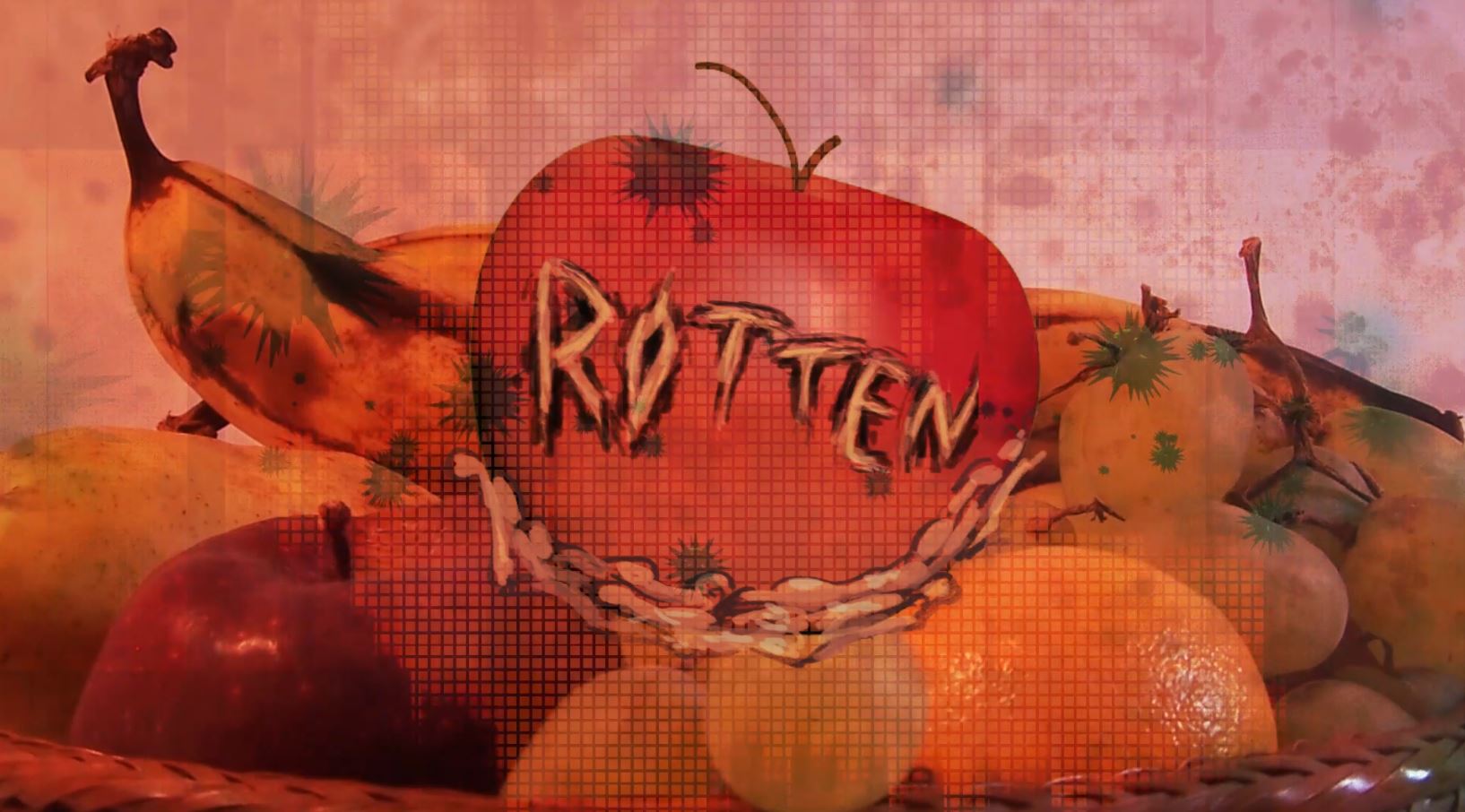 'Rotten' is a pre-existing Netflix series. This project was created as a reimagining of the title sequence to the show. Student project.

- 15 seconds -

Tools used for this project include Adobe Photoshop, Adobe After Effects and Adobe Premiere Pro. Techniques used include photo editing, video editing, hand-drawn animation, photography, and motion design. The rotting fruit footage was shot and made by me over the course of 1 month of letting the fruit rot in my studio and photographing it daily to animate.

'Rotten' the series is copyright to Netflix.