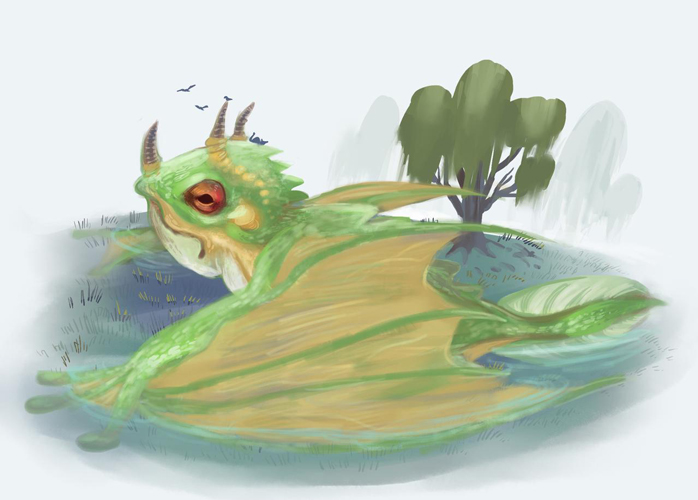 Sundown RPG is a tabletop roleplaying game written by L.A. Wilga (2019).
I was commissioned to visually design and illustrate the eleven fiends featured within the game to fight or tame. Written descriptions were supplied and I worked with the clients through the design process from thumbnails to final illustrations based on those.

Designs were made for print in a guide book and final illustrations were painted in CMYK friendly palettes. Tools used include Adobe Photoshop.